Ichor is an experienced leader in the critical subsystems and turnkey process equipment marketplace. Our capabilities enable the design and creation of a complete outsourced solution ranging from product concept to turnkey manufacturing to legacy service.
Ichor offers world-class process engineering, manufacturing, materials management and testing capabilities. Our 500+ employees are strategically located to provide our customers with the highest level of customer service and support from our program management, sales, engineering, and executive management teams.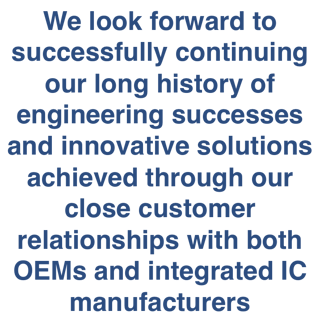 Our continued expansion of capabilities in South East Asia better align our production facilities with our customers supply chain strategies. This further enables our expansion into new products and markets.
Ichor is headquartered in Fremont, California with manufacturing locations in Oregon, Texas, New York, Massachusetts, Colorado, Singapore, Malaysia and the UK. Our sales and engineering office is strategically located in Silicon Valley, California.