Ichor Systems Ltd is pleased to announce a significant increase in its product offering after securing an extension to its Single Chamber Etch (SCE) license to supply selected Alliance (A6) multi chamber process modules, namely the A6 4420, 4420XL, 4520, 4520XL, 4720, 4720XL.
This license extension continues to demonstrate the trust and confidence shown by the OEM in entrusting further models of their legacy equipment offering to Ichor.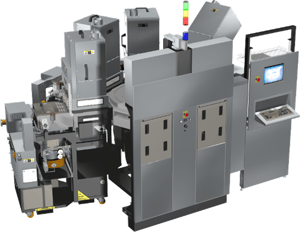 These additional models allow Ichor to meet its customer demands for multi chamber systems along with its SCE systems and further develop applications for the IoT, MtM & MEMS markets.
As with our SCE products all multi chamber systems will be refurbished to the same exacting standards as if produced by the OEM.
Please contact Ichor Systems Ltd for further information https://www.ichorsystems.com/contact-us